Submission Guide
Lucky Jefferson accepts sub­mis­sions of unpub­lished poetry and flash fiction on sub­jects relating to the current issue. 
When submitting: 
Send no more than three poems in a submission. Submissions exceeding this limit should be submitted separately. Poems should be submitted in a single file, with poems separated by titles or page breaks.

Flash fiction should not exceed any more than 1000 words (Microfiction is what's up).
Include a cover page highlighting the poet's name, email address, biography, and mailing address. Biographical statements should be two to three sentences or 50-75 words. Get creative, don't bore us with the same bio you share with everyone else. 
Simultaneous submissions are welcome, but please let us know if we can't publish something okay? Cause we catch feelings fast.
We do not accept translations or work that has been previously published in print or online.

Please no insta poems or sexually explicit poems or works highlighting extreme violence or love poems. We're hopeless romantics, but we're not interested in printing romance unless it's a unique perspective.
To keep this ship sailing, we charge a modest fee for print submissions. Any other type of submission is normally free. We're sure you've read this before, but any money earned fuels the publication of Lucky Jefferson (production ain't cheap!). While we are a rapidly growing independent journal and take pride in engaging with our community, we still entertain an all-volunteer staff, so please be patient and kind. If you need it, we do provide financial assistance through early bird submissions—learn more here.
Accepted poets will receive one free copy of the issue in which their work appears and social media press. To keep things fair, previously accepted poets/writers may only submit every other quarter or twice each calendar year. If you were just accepted, please don't send us new work in a fit a passion—wait one whole season (fall, winter, etc.). Otherwise, you'll be on the receiving end of a whole socket full of side eye and judgement.
We ask for exclusive first worldwide print and electronic rights for up to three months from the date of publication and non-exclusive rights to include published works in our archive indefinitely. Basically, we'd like to be the first to publish your submission and after three months, you're free to redistribute it how you'd like. Nevertheless, it'll be a part of our collection forever.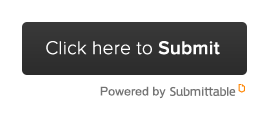 ​
Upcoming Print Issues
Introspection
Press pause! We're seeking submissions for our upcoming fall 2020 issue that are centered around nature and observation; the act of being present and mindful of this reality, a particular environment, or situation. Join us as we slow down and admire the world around us.
We are interested in unpublished poetry, especially short poems (less than 18 lines in length), and flash fiction.
​​Earlybird Submissions (free): June 1 - 30
Normal Submissions ($3): July 1 - August 23
Accepted Writers Announced: Mid-September 2020
Awake, A Digital Zine
Lucky Jefferson's new digital zine Awake seeks to amplify the experiences and perspectives of Black and African American writers in American society.
This digital zine will include a variety of poems, essays, and art and highlight the different opportunities and challenges of cultural assimilation in America, establishing identity and preserving culture, and the concept of double-consciousness.
To submit to Awake, head here.
365 Collection
Missed the submission deadline for an upcoming print issue?
Lucky Jefferson happily accepts unso­licited sub­mis­sions of poetry year-round into its 365 Collection, an all-digital collection of poetry and other writing forms. 
Writers looking to be published in future print issues should plan to submit their work during open calls for upcoming issues. ​Next upcoming print issue: Introspection.
To submit to The 365 Collection, head here.
​​
Student Submissions
Lucky Jefferson waives the entry fee for all students (high school, undergraduate, graduate, etc.). Students interested in submitting their work should email us their completed submission here.
​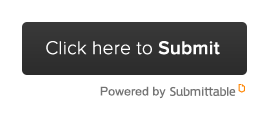 For more information please email submissions@luckyjefferson.com