Submission Guide
Lucky Jefferson accepts sub­mis­sions of unpub­lished poetry on sub­jects relating to the current issue. 
When submitting: 
Send no more than three poems in a submission. Submissions exceeding this limit should be submitted separately. Poems should be submitted in a single file, with poems separated by titles or page breaks.

Include a cover page highlighting the poet's name, email address, biography, and mailing address. Biographical statements should be two to three sentences or 50-75 words.

Simultaneous submissions are welcome.
We do not accept translations or work that has been previously published in print or online. 
To keep this ship sailing, we charge a modest fee for online submissions. This money fuels the publication of Lucky Jefferson as we are a budding independent journal with an all-volunteer staff. We provide financial assistance through fee-waived submission pop ups—learn more here.
Accepted poets will receive one free copy of the issue in which their work appears and social media press. To keep things fair, previously accepted poets may only submit every other quarter or twice each calendar year.
We ask for exclusive first worldwide print and electronic rights for up to three months from date of acceptance and non-exclusive rights to include published works in our archive indefinitely.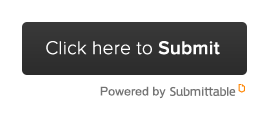 ​
Upcoming Issues
Labyrinth
Oh, the places we go! We'll be seeking submissions for our upcoming Summer 2020 issue that highlight the choices we make, paths we take, and this labyrinth called life.  We want to know all about how you navigate this maze-like reality—tell us where you've been and where you're going. 
We are interested in unpublished poetry, especially short poems (less than 18 lines in length), prose, and free verse poems. There is a $3 entry fee per submission.
All finalists will be considered for publication. ​
​​
Submissions: April 1st - May 31st
Finalists Announced: June 14, 2020
365 Collection
Missed the submission deadline for an upcoming print issue?
Lucky Jefferson happily accepts unso­licited sub­mis­sions of poetry year-round into its 365 Collection, a 100% digital collection of poetry. 
Writers looking to be published in future print issues should plan to submit their work during open calls for upcoming issues. ​Next upcoming print issue: Labyrinth.
To submit to our 365 Collection, head here.
​​
Student Submissions
Lucky Jefferson waives the entry fee for all students (high school, undergraduate, graduate, etc.). Students interested in submitting their work should email us their completed submission here.
​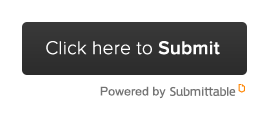 For more information please email submissions@luckyjefferson.com