With support from the City of Beaverton Arts Program, Lucky Jefferson is collecting submissions from Beaverton, Oregon residents (and other neighboring Oregon residents or visitors to Beaverton), that highlight the uniqueness of the Beaverton community!
Help us celebrate Beaverton through stimulating conversations around local businesses, landmarks, art, and other subjects critical to the development of the community, history, and shifting diversity of residents.
Included submissions will be compiled to produce a print and digital community anthology.
All forms of poetry, flash fiction, creative nonfiction, art and other experimental genres will be accepted.
Katherine Quevedo, a Beaverton, Oregon native, joins this issue as Guest Editor. Learn more about her at katherinequevedo.com.
Submit your best by April 30, 2023.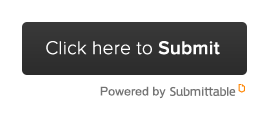 Use the list of businesses and landmarks below to deepen your connection with Oregon, fall in love with Beaverton, or discover something new about the place you call home.
Landmarks/Community Staples
Beaverton Farmers Market
Tualatin Hills Nature Park, Cooper Mountain Nature Park, and Greenwood Park
Beaverton Wine Trail
Willamette Stone Heritage Site
The Jenkins Estate
The Patricia Reser Center for the Arts
Beaverton City Library
Beaverton Night Market
Farmington Gardens
Public Art:
Singing Sky – 12500 SW 4th St, Beaverton, OR 97005
Icarus at Kittyhawk – Beaverton Central Station
Insignia – 6125 SW Hall Blvd, Beaverton, OR 97008
Businesses:
Decarli
BG's Food Cartel
Ex Novo Brewing
Big's Chicken
Ava Roasteria
Powell's Books (at Cedar Hills Crossing)
Jan's Paperbacks
Clockwork Rose Tea Emporium
Black-owned Businesses:
Hayat
Eleni's Kitchen
Abbey Creek Winery
Mamancy Tea Co.
Jelana's Bake Shop
Asian-owned Businesses:
Nak Won
Tous les Jour
Oyatsupan Bakers
Ikenohana
Hispanic/Latin-owned Businesses:
Gloria's Secret Cafe
Boriken
Ome Calli
El Jefe