How To Submit
Lucky Jefferson accepts sub­mis­sions of unpub­lished poetry and flash fiction on sub­jects relating to the current theme or collection.
Submission Crash Course

• Send three poems per submission. Separate poems by titles or page breaks.
• Flash fiction should not exceed 1000 words (Microfiction is what's up).
• Include your name, email address, current mailing address, and bio (third-person, 50 words max) in the cover letter box on Submittable.
• We encourage simultaneous submissions, but please let us know if we can't publish something okay? 'Cause we catch feelings fast.
• Sorry, no translations or work previously published digitally or in print.
Avoid This

We will not tolerate any work that promotes harmful stereotypes and perspectives including: racism, bigotry, misogyny, homophobia, transphobia, islamophobia, xenophobia, antisemitism, ableism.

We also kindly request that you refrain from sending us any sexually explicit pieces, works highlighting extreme violence, insta poems, or love poems. We are hopeless romantics, but we're not interested in printing romance unless it's a unique perspective.
Representation Matters

Lucky Jefferson is a women and minority-led literary journal and all are welcome to share their words with us.

Black, Indigenous, LGBTQIA, and people of color identifying writers are encouraged to submit as we continue to prioritize these communities in our ongoing work.
Financially Assisted Submissions 

Early Bird Submissions (aka FREE subs)

In an effort to increase the breadth of voices published, and provide financial relief to emerging writers, we offer specific time frames where you can submit your work to upcoming print issues for FREE!

During the last two weeks of an open call for submissions, we charge a modest fee (between $2-4) for print submissions. This money helps us print issues, generate support, and continued education for artists, etc.

Early bird submissions are typically accepted one-two months before the last call for submissions.

Next Round of Early Bird Subs:

ISSUE TBD
DATES TBD

Student Submissions

Lucky Jefferson waives any fees for all students (high school, undergraduate, graduate, etc.). Students interested in submitting their work should email us their completed submission and proof of enrollment here.
Once You're Accepted

Accepted authors (print): will receive one free copy of the issue.

Accepted authors (digital): will receive access to the digital issue.

All accepted authors (print and digital): will be eligible for social media press.

*Please note that due to COVID, we have paused the shipment of complimentary print issues to selected authors who are located internationally.*

To keep things fair, previously accepted poets/writers should wait 2 quarters, or two issues, from the time of acceptance, before submitting new work to any open call. If you were just accepted, please don't send us new work in a fit a passion—wait two whole seasons (i.e. if you were accepted in a spring issue, send new work in the winter, etc.). Otherwise, you'll be on the receiving end of a whole socket full of side-eye and judgment.

If your work is forthcoming in a manuscript, or published somewhere else (online or print) after publication in Lucky Jefferson, you agree to give credit to your family at Lucky Jefferson.

—

If your work does not find a home at Lucky Jefferson, we ask that you wait 3 months before submitting new work. Spam submissions will not be tolerated.
Your Rights

We ask for exclusive first worldwide print and electronic rights for up to three months from the date of publication and non-exclusive rights to include published works in our archive indefinitely.

Basically, we'd like to be the first to publish your submission and after three months, you're free to redistribute it how you'd like. Nevertheless, it'll be a part of our collection forever.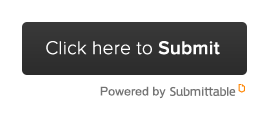 Upcoming Print Issues
Discover Beaverton
With support from the City of Beaverton Arts Program, Lucky Jefferson is collecting submissions from Beaverton, Oregon residents (and other neighboring Oregon residents or visitors to Beaverton), that highlight the uniqueness of the Beaverton community!
Help us celebrate Beaverton through stimulating conversations around local businesses, landmarks, art, and other subjects critical to the development of the community, history, and shifting diversity of residents. Using this map, we hope you'll deepen your connection with Oregon and fall in love with Beaverton or discover something new about the place you call home.
Included submissions will be compiled to produce a print and digital community anthology.
All forms of poetry, flash fiction, creative nonfiction, art and other experimental genres will be accepted.
Katherine Quevedo, a Beaverton, Oregon native, joins this issue as Guest Editor. Learn more about her at katherinequevedo.com.
Examples of what we're looking for: All those gold leaves or Soccer City by Anis Mojgani / Atavism by William Stafford
Submissions Deadline: April 30, 2023
Accepted Writers Announced: June 2023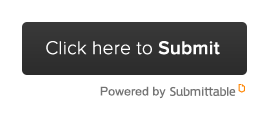 Awake, A Zine For Black Authors
Awake is a digital zine and collection of work by Black authors that explores the power we each hold.

Theme for Issue 5: 🤠 The West is under attack! Protect your frontier and deliver your 'isms [alive] to collect your bounty!
— Learn More + Submit to Issue 5 —

Issue 5 Deadline: March 31, 2023
Issue 5 Release: TBD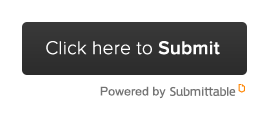 365 Collection
Missed the submission deadline for an upcoming print issue?

Lucky Jefferson happily accepts unso­licited sub­mis­sions of poetry year-round into its 365 Collection, an all-digital collection of poetry and other writing forms.

Writers looking to be published in future print issues should plan to submit their work during open calls for upcoming issues. ​Next upcoming print issue: TBD.

To submit to the 365 Collection, tap the button below.

Submissions accepted on a rolling basis
New Poems Release: January 1, 2023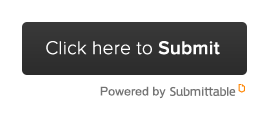 For more information please email submissions@luckyjefferson.com